On January 5, 2019, at approximately 12:20 PM, an armed robbery occurred in the 100 blocks of Second Street in Englewood.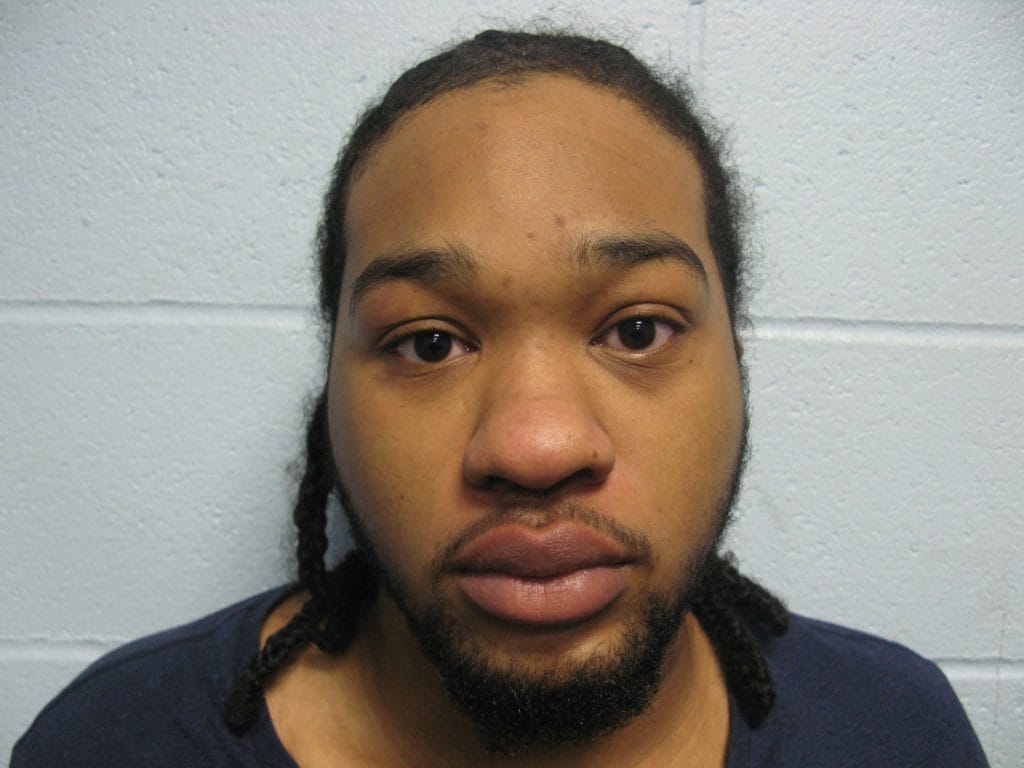 A twenty-one-year-old female from Hackensack had listed her iPhone for sale on the popular "Letgo" buy/sell App. Her ad was answered by a male and they agreed to meet in Englewood for the possible transaction. The victim was accompanied by her boyfriend, age 23, also from Hackensack. When they arrived, the prospective buyer met them, and during negotiations, he grabbed the phone from the victim's hand, indicated he had a gun and said he would shoot them both. The victim and her boyfriend fled the area and flagged down a passing Englewood patrol unit nearby. The suspect was described as a light-skinned black male in his late teens. After an initial search of the area for the suspect was unsuccessful, the case was turned over to Detectives who were already conducting investigations into two other incidents in the City, one on December 26th and one on December 31st, that involved the Letgo App.
During the December 26th incident, a twenty-one-year-old female from Paramus had listed an iWatch for sale on Letgo. A male answered the ad and asked that the seller come to the McDonald's restaurant in Englewood, located at 41-43 West Palisade Avenue. She agreed and the two met and began negotiations. A price was agreed upon at which time the seller handed the buyer the iWatch and cash was exchanged. The buyer then quickly left the restaurant, at which time the seller realized she had been handed counterfeit money. The seller then chased after the suspect, who she described as a black male in his teens, and eventually lost sight of him. The crime was Theft By Deception.
In the December 31st incident, a twenty-seven-year-old male from Fort Lee had listed an iPhone for sale on Letgo. Again, a male answered the ad and the two agreed to meet at the Englewood Starbucks, located at 17 East Palisade Avenue. During negotiations, the buyer physically grabbed the phone from the seller's hand and ran from the area. The seller described the suspect as a black male in his late teens to early twenties. The crime was Robbery.
As a result of an intensive investigation, Detectives identified the suspect in the January 5th incident as 19-year-old Englewood resident Sincere Degroat. A warrant was issued for his arrest and on January 7th, at 12:00 PM, Degroat was spotted walking through Mackay Park in Englewood by Detective Sergeant Chris Kedersha and Detective Chris Quirk. He was arrested without incident. Found in his possession was the stolen iPhone from the January 5th robbery, as well as drug paraphernalia. He was brought to Police Headquarters and processed for one count of 1st-degree Armed Robbery, two counts of 3rd degree Terroristic Threats and Possession of Drug Paraphernalia. He was eventually transported to the Bergen County Jail where he is awaiting further court proceedings.
In what Detectives are investigating as a possibly related incident, on January 8th, at approximately 1:56 AM, a 17-year-old male from North Bergen was lured to the area of Lake Street and Broad Avenue, through Instagram, with the prospect of meeting a female. When he arrived, three males approached him. One of them, armed with a handgun, pointed it at the victim's chest while the other two males stole his backpack, iPhone and AirPods. The victim then ran a significant distance and called the Police from a passing motorist's phone who had stopped to render aid. A search of the area for the suspects by Englewood, Leonia and Sheriff's Department Officers was unsuccessful. The suspects were described as Latino and Black males in their late teens or early twenties.
As a result of the ongoing investigations, Detectives were able to identify one of the suspects in this armed robbery case as 18-year-old Englewood resident Xavier Medina. An arrest warrant was obtained and Detectives, assisted by the department's Emergency Service Unit, effected a search warrant at his home on Lake Street in the early morning hours of January 15th. Medina was arrested without incident and evidence was recovered in connection with this and possibly other crimes. Medina was charged with 1st-degree Armed Robbery and was later transported to the Bergen County Jail where he is awaiting further court hearings.
The investigations into these crimes are still very active and more arrests are expected. At this time, no firearms have been recovered as of yet and we are asking for the public's help, through our CrimeStoppers group, for further information. Crimestoppers offers up to a $1,000 cash reward for any information that significantly assists the Police in their investigations. Tips can be made anonymously on the group's website at www.bergencrimestoppers.org or by calling 844-466-6789 24 hours a day, seven days a week. Citizens can also "like" CrimeStoppers at www.facebook.com/tricommunitycrimestoppers/. Citizens also have the option of calling our Detectives directly at 201-568-4875.
In the wake of these very serious crimes in Englewood and other cities and towns across our area, involving internet platforms such as Instagram, Craig's List, Letgo, OfferUp and others, we urge citizens to take certain precautions when meeting people you don't know, especially in locations that are not familiar:
· Always meet during daylight hours.
· Always bring your own cell phone along in case of an emergency. People should know that most deactivated cell phones without a service connection will allow a 9-1-1 call to be made on it.
· Always notify friends or family of your intentions to meet with someone.
· Always bring someone with you.
· Never invite strangers to your home or agree to meet at a stranger's home.
· If you do become a victim of a crime during a meeting, try and get a good description of the suspect's appearance BUT NEVER pursue.
At present, the Englewood Police Department is currently working on setting up an "Internet Safe Exchange Zone" at our Public Safety Complex. The company "OfferUp" works with law enforcement in this endeavor and more information, including finding out about the locations of already established safe exchange zones in this area, can be found at https://safetradespots.com/.